I first learned about Sicily through its tailoring. There are other more accessible paths to discover Sicily such as its cuisine, wine, literature, history and of course its Mediterranean climate. Yet another avenue is the Targa Florio, one of the world's earliest sports car racing events when it started in 1906.
I recently caught part of a documentary on this historic racing circuit called "A Sicilian Dream". This was actually the first time I had heard of this event.
While the race itself certainly sparked my imagination so did its founder Vincenzo Florio. Florio, was born into a well-known and wealthy Sicilian merchant family. In particular, I found myself thinking about the kit and gear needed to participate in the race.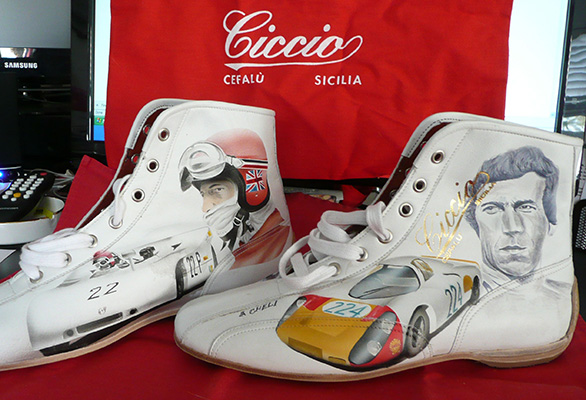 My imagination did not have to wander far to find a historically significant maker of made-to-measure racing shoes – Ciccio Shoes based in Cefalu, Sicily between Palermo and Messina. The shoemaker Ciccio Liberto lays claim to the first shoes designed specifically for motor sports such as Targa Florio and Formula One (F1).
I am thinking of designing a sports jacket inspired by the Targa Florio and Vincenzo Florio under the Sicilian Reserve brand. That means, naturally, I'll need to plan a visit to Ciccio on one of my upcoming trips.